Charcoal toothpaste, sucking on lemons, placing aspirin in your mouth – there's never a shortage of new tips and tricks in dentistry. There's always going to be changes and claims in medicine as well as new methods to treating disease. It's our job as practitioners to question these ideas and find research that supports or refutes the claims that come with these new procedures. Since I've become a dentist, I've had numerous patients tell me their home remedies for preventing or treating their cavities. Most recently, I've heard a growing support for oil pulling. In today's post, let's dive in to oil pulling to decipher whether or not this method is reputable.
What Is Oil Pulling?
Oil pulling is performed by placing a tablespoon of oil in the mouth and swishing it for 20 minutes on an empty stomach. Once done, the oil should be spit out and not swallowed, as it is claimed to contain toxins from the body¹.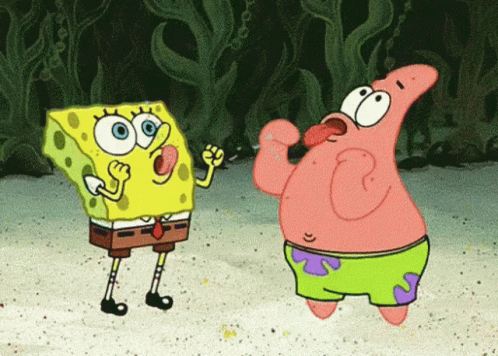 How Does Oil Pulling Claim To Work?
There is no definitive answer on the mechanism of oil pulling, but there are hypothesis that exist. For instance, some believe that the oil promotes the hydrolysis of fat, which results in a 'soap-like' process that cleanses the mouth. Others claim the the viscous nature of the oils inhibits the plaque accumulation of bacteria. There's also a belief that the oil contains antioxidants that result in an antibiotic-like effect².
Does Oil Pulling Work?
One of the fun things about this topic is there's actually a bit of research on oil pulling and whether or not it works. A review in 2017 was performed on the available studies of this subject. In regards to dental caries (cavities), oil pulling was shown to reduce the bacteria that cause caries by up to 20%². Another study in 2015 compared different mouth rinses with oil pulling, finding that 'The efficacy of fluoride and herbal mouth-rinses was found to be comparable while oil pulling did not provide any additional benefit to be used as an effective antimicrobial agent in reducing the bacterial colonization of an individual.³'
Oil pulling has been shown to have benefits with gum health. A study compared the differences between chlorhexidine and oil pulling, and actually found no difference between the gingival index score of the two⁴. Chlorhexidine is known to have a bad taste and leave staining, so this is largely beneficial to those who don't want to use chlorhexidine.
Another benefit of oil pulling could be to treat xerostomia. A study in 2020 was conducted to evaluate symptom relief of oil pulling with xerostomia and found that 'Compared to water, oil made swallowing easier, caused a pleasant mouthfeel and caused less waking up at night.⁵'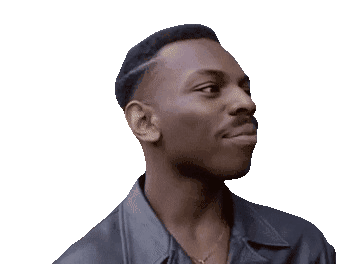 So Should I Do It?
Many of the studies that have been cited today have shown no adverse effects of oil pulling and, in fact, a lot posed benefits. That being said, oil pulling should not be used as a replacement for oral health maintenance, rather an additive. There is no current evidence that suggests oil pulling will reverse cavities or put a halt to gum disease, and it will absolutely not save you a trip to the dentist. Oil pulling sounds like a great option for those who want to avoid mouth washes such as Listerine, though it should be understood that it will not take the place of the mechanical debridement a brush and floss provides. Until then, more evidence and studies should be performed to see the true benefits oil pulling may provide for those with gum disease and dental caries.
To Summarize:
Oil pulling is performed by swishing different types of oils in your mouth each day (coconut, sesame, etc.)
There are various hypothesis for how oil pulling 'works'
Oil pulling has been shown to reduce cariogenic bacteria (those that cause cavities) but not all studies confirm this finding
Those with gum disease could benefit from oil pulling
Oil pulling has other beneficial effects such as helping those who suffer from dry mouth
Brushing and flossing should still be performed while oil pulling
References:
¹Shanbhag V. K. (2016). Oil pulling for maintaining oral hygiene – A review. Journal of traditional and complementary medicine, 7(1), 106–109. https://doi.org/10.1016/j.jtcme.2016.05.004
²Naseem, M., Khiyani, M. F., Nauman, H., Zafar, M. S., Shah, A. H., & Khalil, H. S. (2017). Oil pulling and importance of traditional medicine in oral health maintenance. International journal of health sciences, 11(4), 65–70.
³Jauhari D, Srivastava N, Rana V, Chandna P. Comparative Evaluation of the Effects of Fluoride Mouthrinse, Herbal Mouthrinse and Oil Pulling on the Caries Activity and Streptococcus mutans Count using Oratest and Dentocult SM Strip Mutans Kit. Int J Clin Pediatr Dent. 2015 May-Aug;8(2):114-8. doi: 10.5005/jp-journals-10005-1295. Epub 2015 Aug 11. PMID: 26379378; PMCID: PMC4562043.
⁴Gbinigie, O., Onakpoya, I., Spencer, E., McCall MacBain, M., & Heneghan, C. (2016). Effect of oil pulling in promoting oro dental hygiene: A systematic review of randomized clinical trials. Complementary therapies in medicine, 26, 47–54. https://doi.org/10.1016/j.ctim.2016.02.011
⁵Ludwar, L., Mannel, H., Hamacher, S., Noack, M. J., & Barbe, A. G. (2020). Oil pulling to relieve medication-induced xerostomia: A randomized, single-blind, crossover trial. Oral diseases, 10.1111/odi.13752. Advance online publication. https://doi.org/10.1111/odi.13752
Liability Statement:
The medical advice given in this blog should only be utilized by a medical professional who has received a medical degree. I am not responsible for the medical advice given in this blog and each case should be reviewed extensively with sources outside my blog. This blog is for education purposes only and is not meant as a substitute for an academic institution.